Who Does Not Want to Be Healthy or Grow Spiritually? This is one of the thought provoking questions that the book "The U-Turn Church" inspires us to ask. This book walks us through common roadblocks to growth into a hope filled future. Please come and join us in the church social hall on Sunday, October 14th at 6:30 p.m. for some fun, fellowship and worship to our great God! And yes, coffee and cake! Please join us as we study the "U-Turn Church". Everyone is encouraged (Including junior highs) and welcome. Child care will be provided.

You are invited to come and meet Pastor Peter VanderBeek - on Saturday, October 6th at 7:00 p.m. Join us for coffee and donuts at the church as we warmly welcome him into our community for the next several months.

Ladies Bible Study- Starting Wednesday, October 3/18 - social/icebreaker gathering. The morning study will be from 9:30-11:30 am. There will be child care for the morning session - not the evening. There is a need for a couple more volunteers. So, if you know anyone that could spare a couple hours and is called to this ministry - please let Carrie know. 403-843-2944. ** PLEASE NOTE - The evening bible Study will NOT begin this week but will be delayed until Wednesday, October 24th ****

Pastor Peter will be staying in our church parsonage for 3-4 days a week while he is serving in our congregation. We are looking for some furniture to make him more comfortable while he is here. We were able to get a list from Pastor Peter of things needed for the parsonage. Chair and couch with reading light to put next to chair. Microwave, desk with desk chair and a bed. If you could help with any of these items, please let council know.

The GEMS theme this year is "Be A Blessing" We are excited for this new year and getting together with the girls again. GEMS registration night will be October 11/18. Open to girls from grade 3-8. We are seeking one more counselor/helper who can help with the new grade 3 class with Eleshia Chow. If interested, please contact Dirma for more information. And remember that God does not call the equipped - but He does equip the called! ADVANCE NOTICE - The GEMS campout will be held October 26-27/18.

Faithful in Prayer- Be joyful in hope, patient in affliction, faithful in prayer. (Romans 12:12) We continue to meet in prayer and ask you to join us. If God is calling you to pray for the Christian school family in Rimbey, please join us on Wednesday, October 3/18 at 7:30 p.m. at the school. When we pray, we bring glory to God, we learn more of who God is and it has real and tangible effect on our lives. We ask for you to join with us so that we might encourage one another and hold the school and all those involved in prayer. May God continue to be glorified in Rimbey through RCS.

THANKSGIVING DAY SERVICE- at 10 a.m. Please bring an item for the food bank.

Lost and Found- Please have a look on the bench in the foyer for any lost items. Any items left after October 14th will go to the Thrift Store.

Church DIrectory- It is time to update our church directory. Please update any new information and if you are a new attendee, please add your name and info to the sheet provided.

Choosing new songs for the upcoming year. Anyone interested is welcome to join us around the piano Tuesday , October 9th at 7:30 p.m. at the church. Come with your favorite song suggestions.
​
Powered by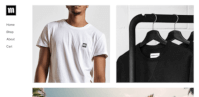 Create your own unique website with customizable templates.