Community Supper- will start again on Monday, September 17th beginning at 5:15 p.m.

Celebration Potluck to Kick Off the New Church Season - Everyone is invited to come and join us for a potluck after the church service on Sunday, September 23rd. The Renewal Lab will be presenting the format for the small group study on the book " THE U-TURN CHURCH - NEW DIRECTION FOR HEALTH AND GROWTH". We would also like to celebrate the start of a new educational year and look forward to sharing food and fellowship together!
Last names A-G bring a main dish and H-Z bring a salad or dessert.

Who Does Not Want to Be Healthy or Grow Spiritually? This is one of the thought provoking questions that the book "The U-Turn Church" inspires us to ask. This book walks us through common roadblocks to growth into a hope filled future. Please come and join us in the church social hall on Sunday, October 14th at 6:30 p.m. for some fun, fellowship and worship to our great God! And yes, coffee and cake! Please join us as we study the "U-Turn Church". Everyone is encouraged (Including junior highs) and welcome. Child care will be provided.

You are invited to come and meet Pastor Peter VanderBeek - on Saturday, October 6th at 7:00 p.m. Join us for coffee and donuts at the church as we warmly welcome him into our community for the next several months.

Ladies Bible Study- There will be a short meeting September 18/18 at 7 p.m. at the church regarding the ladies bible study. We will be discussing the format, times and dates as well as the topic. Please email Carrie V if you have any questions.

Pastor Peter will be staying in our church parsonage for 3-4 days a week while he is serving in our congregation. We are looking for some furniture to make him more comfortable while he is here. We were able to get a list from Pastor Peter of things needed for the parsonage. Chair and couch with reading light to put next to chair. Microwave, desk with desk chair and a bed. If you could help with any of these items, please let council know.
​
Powered by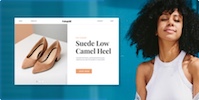 Create your own unique website with customizable templates.